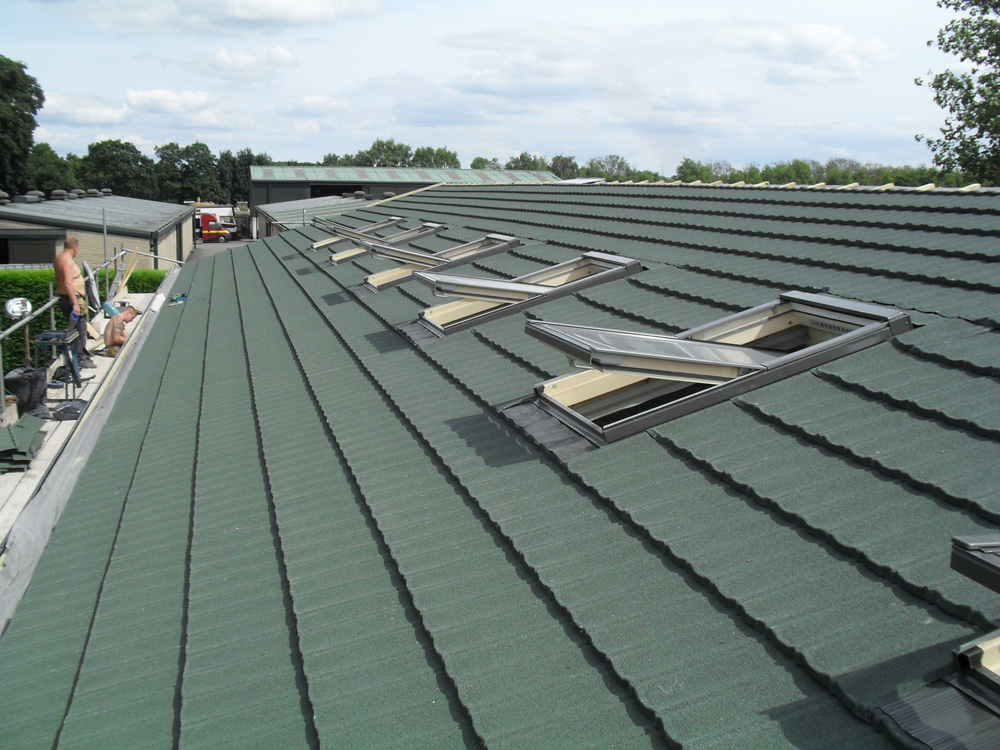 Low-Pitch
A roof is considered as 'low pitch' if it is 20 degrees or less. Low pitch roofing systems provide many advantages for a property; improved heating and cooling, low-risk and easier maintenance of the roof and compatibility with the latest solar panel designs.
Everyday buildings, such as conservatories, extensions, garages (etc.) often have low pitch roofs and can be fixed with an unattractive cement fibre roof system or a felt roof system if the low pitch roofing material possibilities aren't explored.
At Britmet Lightweight Roofing, we are proud to offer the total roof solution, with a range of lightweight roofing tile profiles that can achieve roof pitches of as low as 5 degrees. To provide you with the best possible opportunities for your property, our range of lightweight roofing materials offer the solution to your low-pitch problems, without compromising the aesthetics of traditional roofing materials.