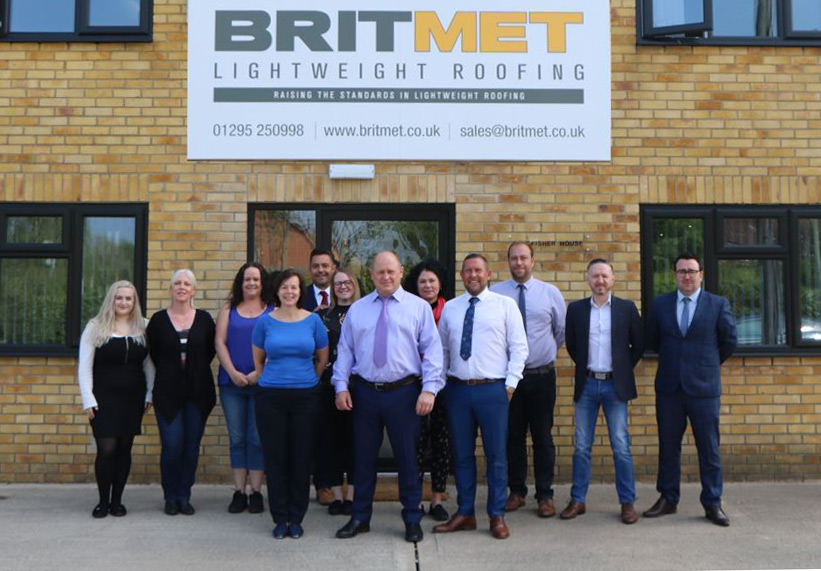 As a small, family-run business, Britmet Lightweight Roofing is the largest UK manufacturer of lightweight roofing materials, providing a unique service to our clients. We have been supplying the marketplace since 1976 with an increasing myriad of products, from lightweight metal roofing profiles to injection moulded synthetic slate tiles. Britmet has developed into a highly valued service for the UK construction industry, working with architects and specifiers from concept to completion, including project assist, site surveys and much more. Initially, Britmet began working on specification projects such as hospitals, schools and public buildings until 2016 when general sales began to increase for industries such as park and leisure homes, solid conservatory roofs and even small DIY projects.
All of our products are stocked in our 70,000sqft warehouse in Tipton, West Midlands, to meet supply demand from countless contractors, architects, specifiers and more who are reaping the benefits of using Britmet Lightweight Roofing rather than traditional slate and concrete tiles. We are happy to offer additional accessories, such as exterior paint and door canopies, to complete your install project.
Our products and services are certified by BBA and NBS, please see our full list of approvals here.