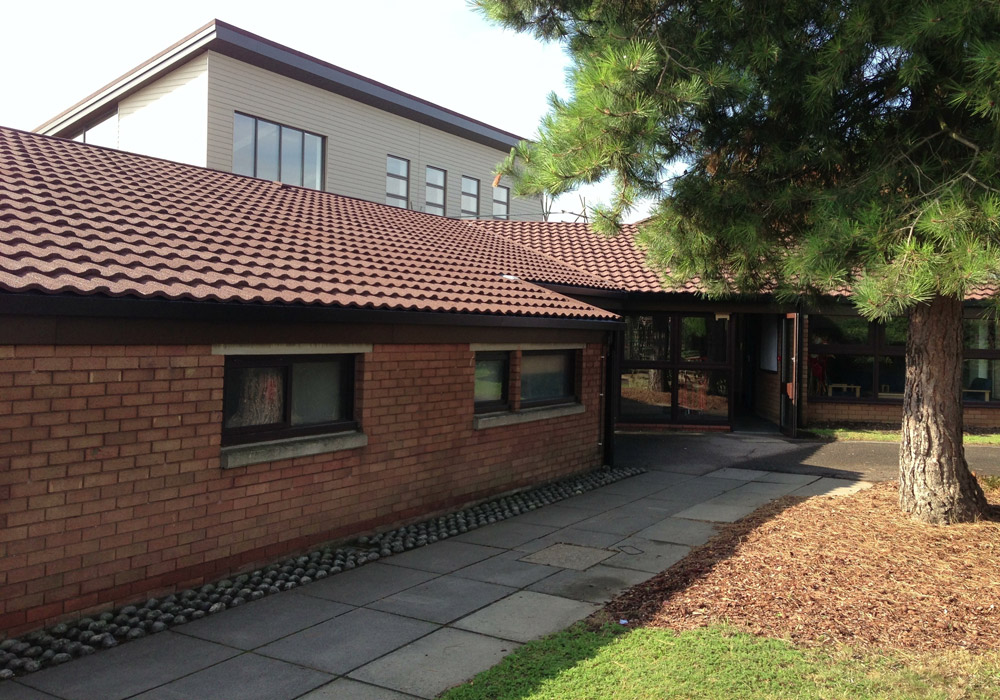 Easy to Install
Britmet Lightweight Roofing tiles and slates have been designed to speed up installation time on site, reducing installation cost and reducing CDM risks. Each of our metal granulated Lightweight Roofing profiles have been designed to provide a longer cover width to allow for the equivalent of 8 traditional tiles or 5 traditional slates to be fixed in one go. In turn, this greatly speeds up the installation time and reducing health and safety risks while on site.
We are delighted to provide you with the best, but simple, solution for your project through our constantly evolving modern technology and innovation. Britmet's Pantile 2000 is a ridge to eave tile effect sheet, manufactured and delivered to site in the custom rafter length of the project, making it the fastest lightweight profile to install. Our brand-new range of Door Canopies are provided pre-assembled in a flat pack for you to install within as little as 10 minutes! In addition, our Tactray 90 structural metal liner system, replaces timber rafters in steel framed buildings, fixed directly into the steel purlins using Tek screws. In turn, this forms a secure and weatherproof overhead canopy at an early stage of the project so that finishing trades can walk beneath the roof structure before the final weathering is introduced.
Each of our products have a handy universal installation guide with easy-to-follow steps for DIY projects and intricate experts alike! So, no matter how big or small the project, Britmet have the solution for you.