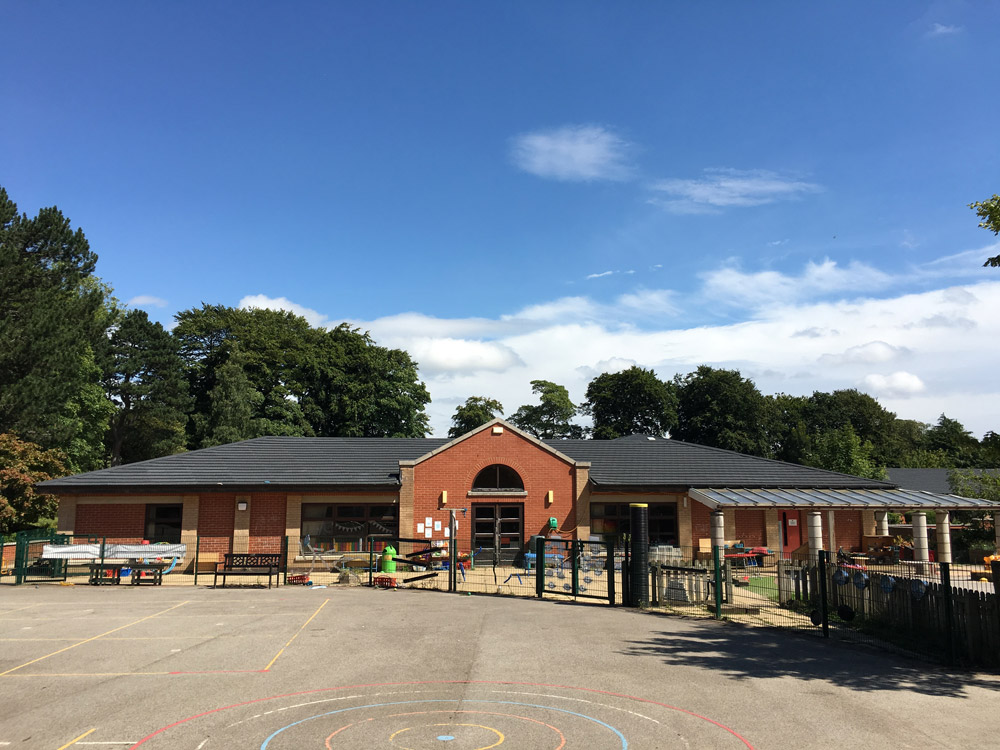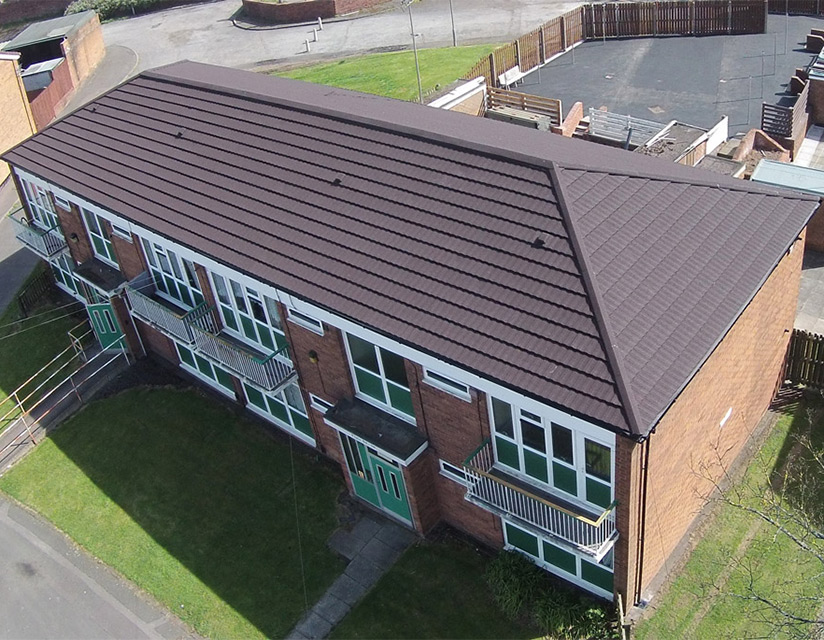 Total Roofing Solutions
Solutions made SIMPLE;
Britmet Lightweight Roofing total roofing solutions is helping specifiers and developers transform their existing housing stock. With Britmet's expertise, experience and over 40 years in roofing we can help our clients by utilizing modern methods construction. Britmet can offer a wide range of products to suit any roofing design, from flat to pitch roof conversion by using our Britframe system. Warm solutions by using our Tactray lightweight structure wall and roof liner, which can achieve any u value. Our Britspec online specification tool provides the specifier all the technical information required.
Our lightweight roofing profiles offer a large range of roofing finishes from 5 profiles, Pantile 2000, Ultratile, Plaintile, Profile 49 and Villatile to our 3 slate profiles, Slate 2000, Slate 600x600 to our Easy Slate new synthetic slate.
Britline, a range of roofing finishing accessories combining of powder coated aluminium soffit fascia and rainwater goods to complete your roofing project.
With the chronic housing shortage in our major towns and cities, Britmet have developed a new and successful roof top development system call Britsky. Britsky provides a way for our clients to transform their skylines. Britsky designs, supplys and construct new dwellings on top of existing flat roofs. Britsky skyline living is the best financial way forward to develop clients existing housing stock.
FLAT ROOFS
Britmet Lightweight Roofing's Flat to Pitch Roof systems "Britframe" A lightweight structural metal frame system to convert flat roofs to pitch. Britframe offers a permanent solution to failed flat roofs, can accommodate a variety of roof designs, offering a comprehensive range of roof finishes. Britframe can be used over all existing flat roof construction methods, using our propped rafter system or the full spanning truss system, or a combination of both, The Britframe post and rail system.
Britframe is a cost effective lightweight structural solution to create a pitched roof option that enhances the overall aesthetic of tired troublesome flat roofs, all manufactured and supplied in Britain.
WARM ROOFS
Tactray 90 A Warm roof and wall system provided specifiers a flexible range of spanning capabilities and u values to suit any construction design, offers a range of ceiling and wall finishes. Easy to install on all existing and new building types and provides a warm roof / wall solution, with its easy to use Britspec online specification tool. Allowing for spans up to 4.8m with ease and supports all roofing finishes and is manufactured and supplied in Britain.
LIGHTWEIGHT ROOFING FOR COLD AND WARM ROOFS
Britmet Lightweight Roofing has been manufacturing lightweight roofing since 1976. Incorporating a large selection of British profiles, Pantile 2000/Ultratile/Slate 2000/Profile 49/Plaintile/Villatile in a range of colours to suit and match into any surrounding areas. Providing specifiers and building manufacturers with a NBS specification and BIM downloads including full technical support. The great advantages of using Britmet Lightweight Roofing lightweight roofing is the weight, weighing only 7kg/m², is strong and secure and can be fixed to roof pitches as low as 5°. Available in 0.9mm thickness for all vandal and heavy foot traffic areas, such as Educational buildings, Prisons, Community and Public buildings to name a few. Ideally suited for Non-traditional homes and Flat to Pitch conversions and is proudly manufactured in Britain.
BRITLINE
Britline, Britmet Lightweight Roofing's accessories range incorporates a large range of Aluminium powder coated rainwater goods and steel powder coated soffit facia, to help finish of your roofing requirements.
Our rainwater product range;
Legion - A pressed Aluminium joggle joint Box gutter
Sentinel - A extruded Aluminium range available in Beaded/Plain/Deeplow/Vintage & Modern ogee profiles
Legacy - A Cast Aluminium range available in Plain/Beaded/Deep Beaded/Half Round gutters and Victorian ogee profiles.
Colonnade - A Extruded Aluminium available in Circular/Square/Security profiles
Truline - A Steel fascia and soffit system available in a massive range of sizes to suit any fascia soffit, sizes or profiles.
BRITSKY
The ultimate way forward for Britmet clients is to provide new housing onto existing housing stock. With no land to aquire, less planning consultancy, due to planning restrictions being uplifted, Britsky can provide our social and private housing. Providers get more out of their existing stock.
The Britsky solution makes financial and commercial sense.
Britsky offers 2 solutions, a factory assembled system, to an on-site assembled system. Both systems promote special erection, saving considerable installations time compared to conventional construction methods.
The Britsky was developed as a modern way forward from over existing Britframe, flat to pitch conversion solution.
Britsky gives the client a great flexibility in design offering single and double story roof extensions, with varied styles to suit and match surrounding areas. Where possible the British design team will develop a roof top development onto the existing structure which creates a cost effective roof top solution. If required Britsky structural team can design a supporting skeleton frame around the existing building to support the new Britsky roof top units.
Britsky can design, manufacture and erect your roof top dwelling by using our professional team of structural engineers, architects and specialist list of installers. The Britsky team are proud that from the flat roof up all our products are British manufactured, so skys the limit when you use our Britsky system.
Britline offers a range of Rainwater goods and soffit fascia, which are powder coated to suit our clients requirements, offering specifiers, DIYs and installers the highest standard of performance, great visual appeal and long life.
Britmet Lightweight Roofing total roofing solutions have been used a great variety of buildings from Universities, Schools, Pavilions, Ruby Clubs, Public buildings, Churches, Office blocks, Housing, Low rise and High rise blocks of Flats, to Retail, Commercial, Modular to Garages and Conservatories.
We are proud of being the only British manufacturer and supplier of these systems giving our clients their wall and roofing solutions all fixed with our warranty and approved list of installers.
THE BENEFITS OF USING BRITMET LIGHTWEIGHT ROOFING TOTAL ROOFING SOLUTIONS
FEATURES & BENEFITS
40-year Experience
Products all manufactured from one supplier
Full technical support
Full warranty system
40-year Warranty (expected 60-year life)
Large range of roofing finishes
Lightweight
National coverage
Low pitch – 5° to 90 °
Achieve all u values
Anti-Vandal
British manufactured
Insurance back warranty
Provides social and private housing