Britmet Lightweight Roofing has an Award-Winning FIT Show
The UK's largest lightweight roofing manufacturer, Britmet Lightweight Roofing, had its most successful exhibition in company history, winning the award for 'driving and converting the most visitors at FIT Show 2022' in the 29m2 stand category.
After their FIT Show debut in 2019, Britmet saw a surplus of 150 leads and booked immediately for the following year. During the pandemic, the roofing manufacturers' success in 2020/21 was made possible by adopting new processes, rapidly scaling the workforce, and making a targeted investment in response to the explosion in demand during COVID-19 lockdowns.
After three long years, Britmet was delighted to finally return to the FIT Show, and for many team members, this was their first industry exhibition. Britmet booked their largest ever exhibition stand, with a model roof displaying products, goodie bags, and a driving simulator competition to win 2x tickets to TeamSport Indoor Karting which hundreds of people frequented over the three-day event.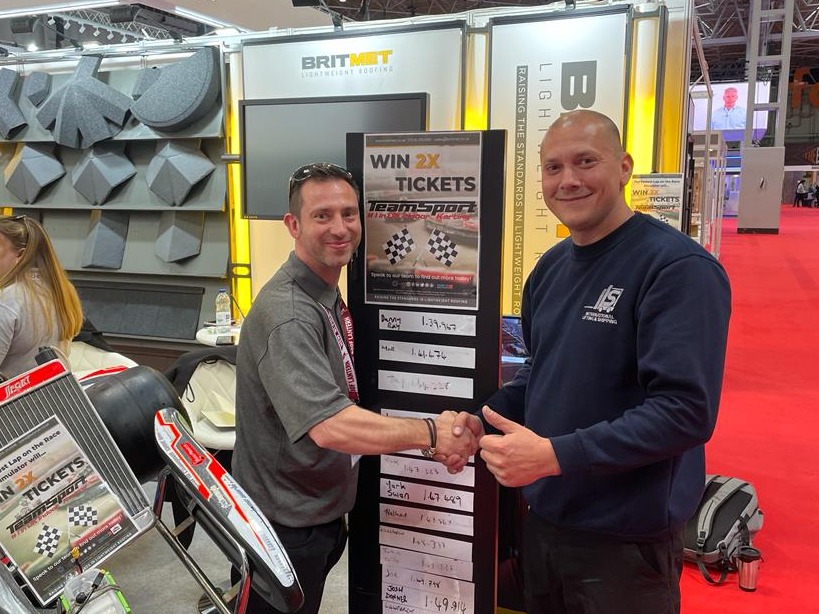 Technical Trainer, Chris Morris, with competition winner, Danny!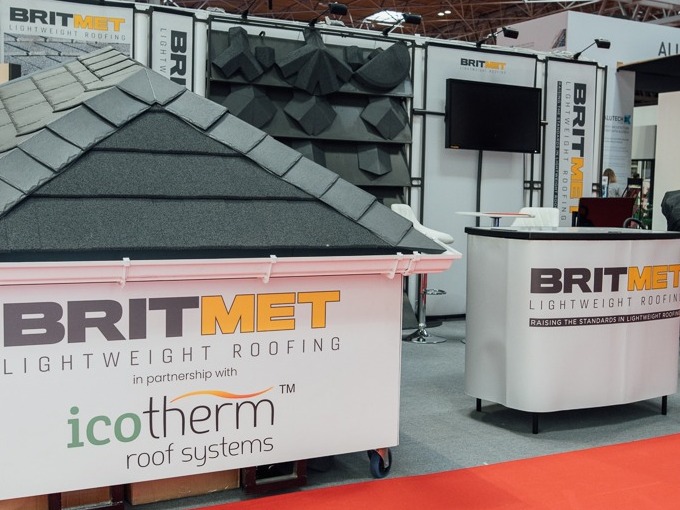 This is the largest stand Britmet has ever exhibited.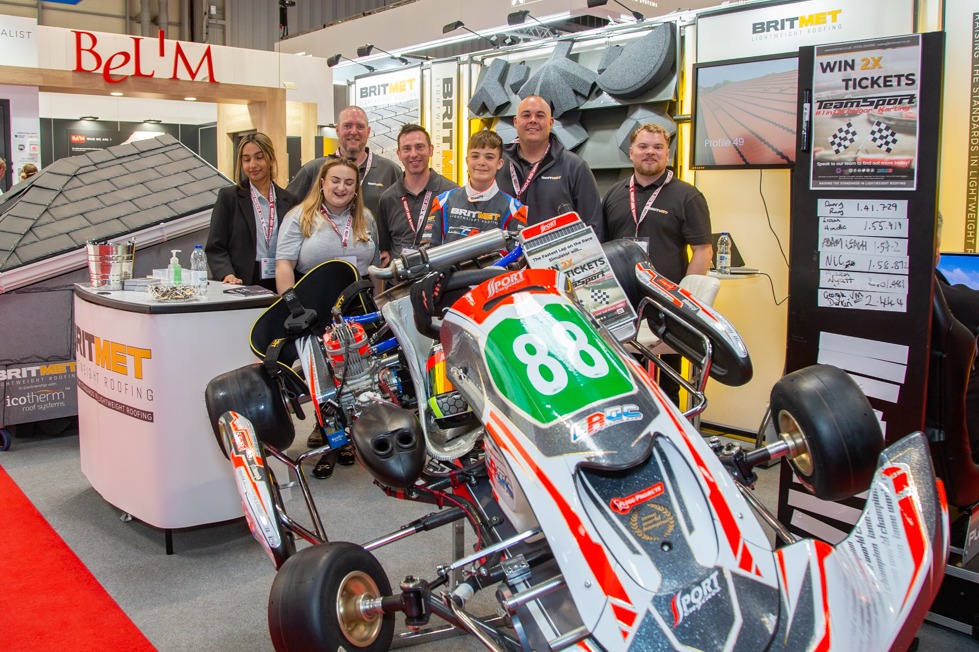 The Britmet team, including sponsored motorsport rising star, Tristan Powell.
Many of Britmet's existing customers came to support the staff on the stand, as well as new, friendly faces expressing interest in Britmet and their product range. The real party started on the stand at 4pm for the Late-Night Wednesday networking event, with drinks flowing and music playing.

Sales and Marketing Director, Chris Powell, said "The Fit Show has been a huge success for Britmet, we were overwhelmed by the number of our customers that took the time to visit the show and visit us on the stand. We really enjoy the atmosphere you get at the show and the relaxed environment you have to meet new customers and network. We can't wait to join the who again next year and do it all again!"

Looking ahead to FIT Show 2023, Britmet has already booked their stand ready for the 10th-anniversary event, after receiving their award on the final day. Senior Marketing Executive, Bridey Aris, said "I want to extend my gratitude to everyone that came and visited our stand, I can't wait for the industry to see what we have planned for FIT Show next year."
Date Posted: 13th June 2022
SOCIALISE WITH US
SEARCH ARTICLES
Blog by Category