Case Study: The National Maritime Museum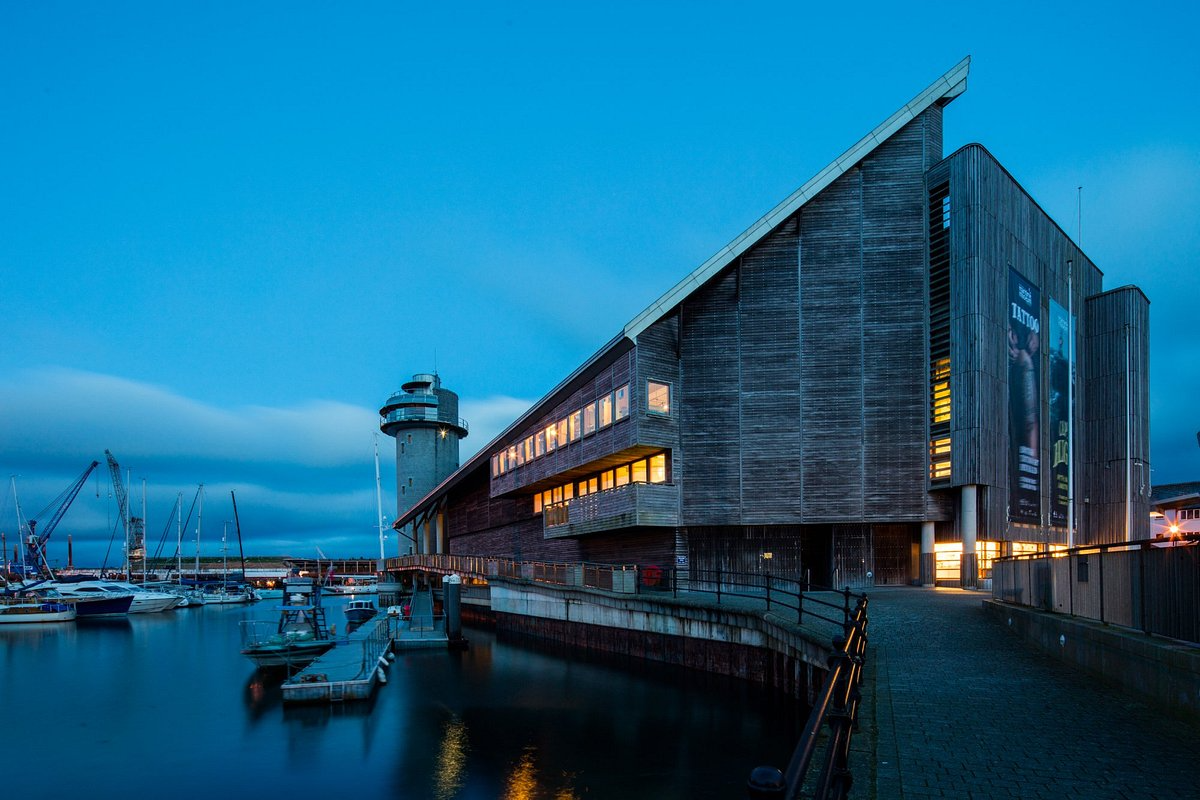 The National Maritime Museum, Falmouth, Cornwall.
Britmet Lightweight Roofing supplied the project in 2002 with their unique Tactray90 structural liner tray.
We are going back in time today to discuss a project that Britmet had a part in, nearly 20 years ago today! Yes, you heard that right 20 years ago! With a total project value of £21.5 million, this project was awarded to Tilbury Douglas Construction as the main contractor working in partnership with ISCA roofing Exeter. The new Maritime Museum was completed in 2002 after 5 long years of concept to completion. Set between the town centre and the large warehouses of the docks with the new building combining the two separate museums. The Maritime Museum is designed to be an integral part of the Falmouth waterfront and is one of the largest deep-water natural harbours in the world. The construction is related to its waterfront environment, using long-life natural materials: slate, granite, and green oak. It includes a new sea wall and a tidal gallery constructed behind a cofferdam.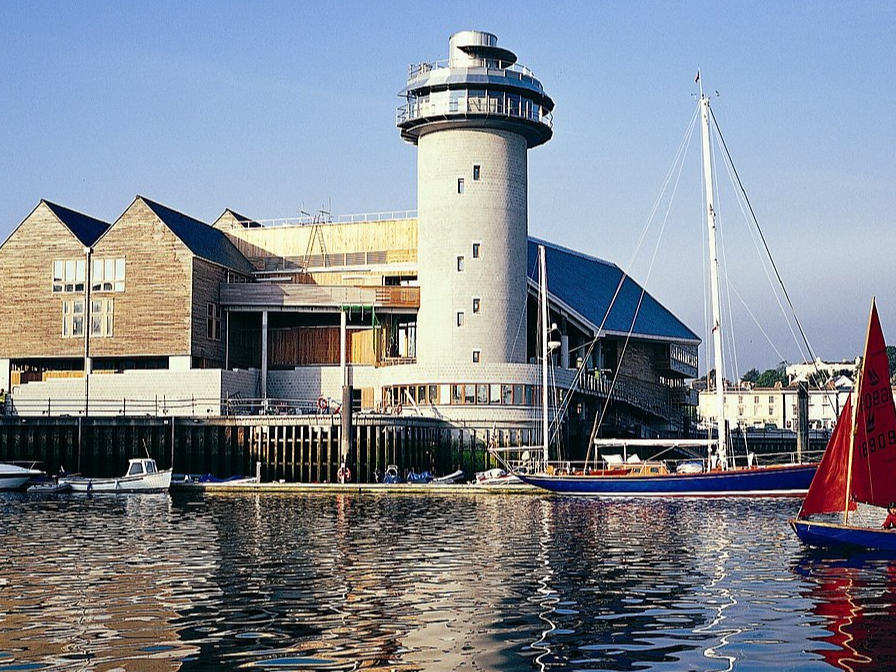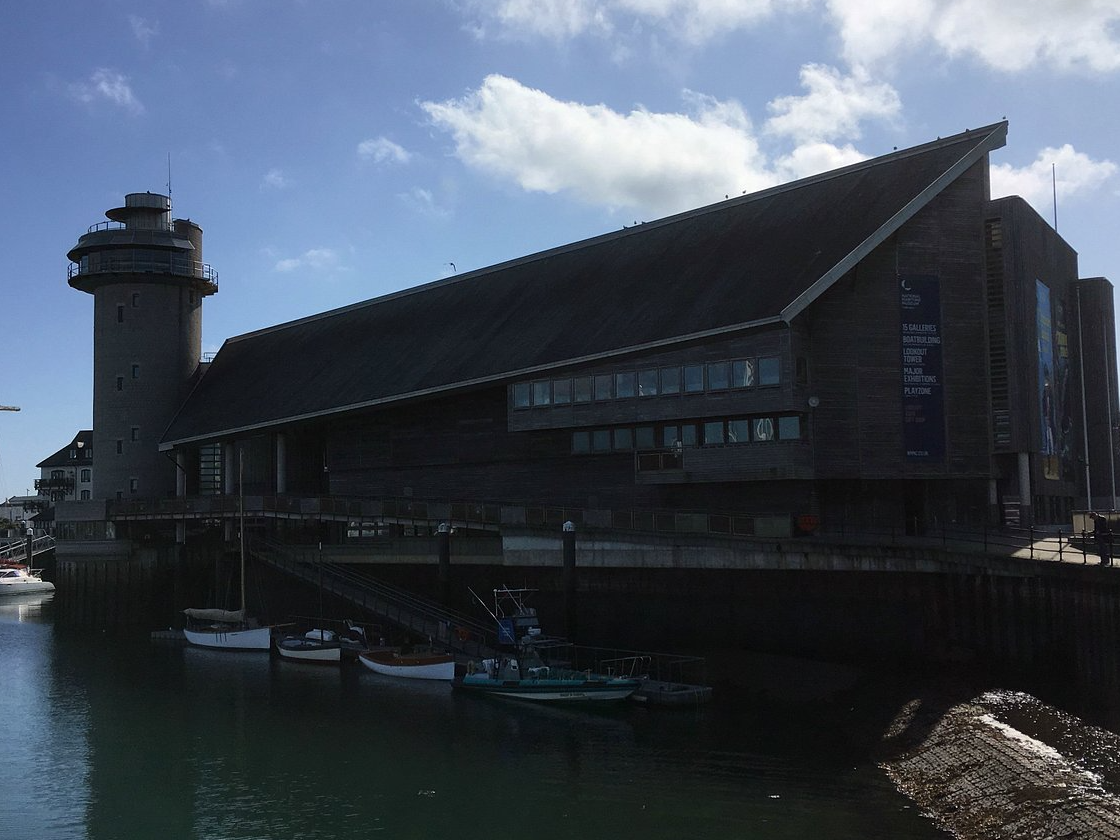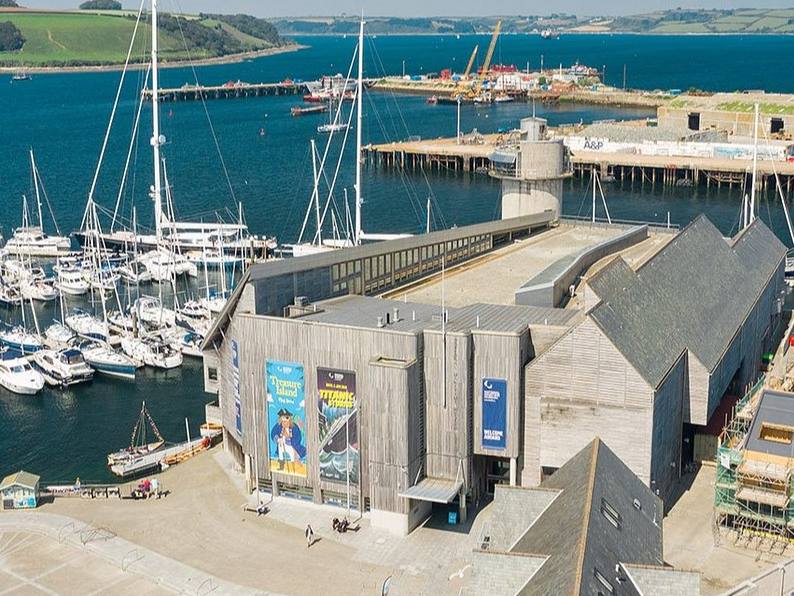 Britmet Lightweight Roofing's unique Tactray-90 structural liner tray was used on this project. Due to the specifications, it was specially covered in double-sided granite coating in the colour black. As the Tactray 90 is a structural metal liner system, it replaces the need for timber rafters in steel-framed buildings. Each tray is fixed directly to the steel purlins with Tek screws to form a secure, weatherproof overhead canopy at an early stage in the installation process. As a result, tradesmen can walk beneath the structure before any final roof coverings are introduced, speeding up the overall timescale of the project.

The National Maritime Museum in Cornwall is a place to enrich your understanding of the sea and Cornwall. The new landmark building has been designed by architects Long & Kentish and has been designed to stand for a century or more, without ever needing much more than a good scrub-down now and then.
The National Maritime Museum Cornwall was also awarded one of the Heritage Lottery Fund's largest grants to an entirely new building. In its 1999 annual report, the Royal Fine Art Commission called it in terms of architectural quality "one of the best seen by the commission".

To learn more about our Tactray90 you can visit https://www.britmet.co.uk/tactray90.asp

Source List -
http://www.longkentish.com/page.php?id=falmouth
https://nmmc.co.uk/about-the-national-maritime-museum-cornwall/
https://nmmc.co.uk/about/our-beginnings/
https://nmmc.co.uk/2019/09/6849/
http://hiddenarchitecture.net/national-maritime-museum-cornwall/
https://www.trada.co.uk/case-studies/the-national-maritime-museum-falmouth-cornwall/ http://www.longkentish.com/press/200212_falmouth_ribaj.pdf
Written by: Sharan Kandola

Date Posted: 11th January 2022
SOCIALISE WITH US
SEARCH ARTICLES
Blog by Category