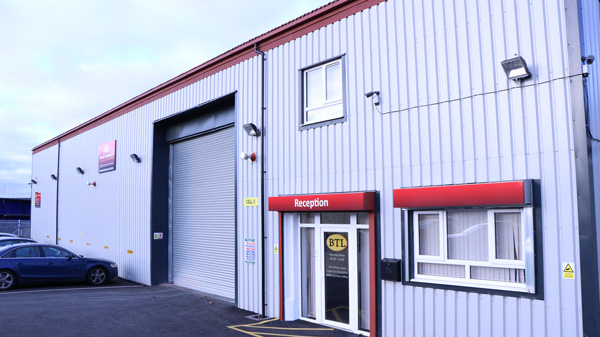 Our 37,000 square feet, West Midlands based factory produces seven profiles of lightweight roof materials in two thicknesses in a range of colours.
As the only British Manufacturer of lightweight roofing systems in the UK we provide a unique service to our clients. Offering eave to ridge tile systems in Pantile and Boldroll profiles, to our lightweight roof panel systems: Slate 2000, Villatile, Ultratile, Profile 49, Plaintile and both in a granulated finish and now our new Chic finish.
We have also introduced a new integral Solar Roof tile, utilising the panel system and eave to ridge systems, backed By the BBA as low as 5° Britmet Tileform Ltd can offer a full lightweight roofing solutions and site survey incorporating the topography of the site involved and best solution practice.
With the introduction of Tactray 90, a roof solution is now available with spans of over 5m and U-Value down to 0.1 Kw/h giving the specifier a wide scope of choice.