Blog by Category
Top Tips for Replacing Your Conservatory Roof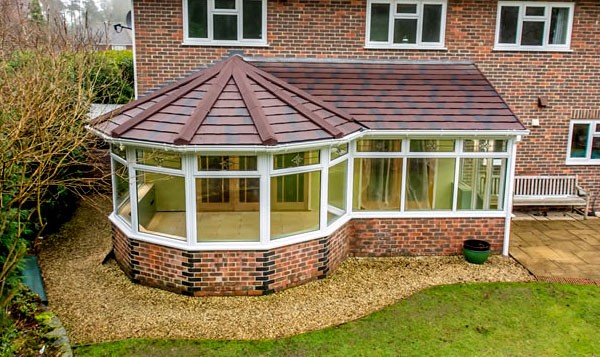 You see, by replacing that dilapidated roof with something altogether more durable and eco-friendly, you can create an interior space that adds both value and functionality to your home. Just think about the original expense of your conservatory compared to the tile upgrade and you will soon come around to this way of practical thinking.
24/7 and 365
Thanks to the UK climate, conservatories are extremely underused and who really wants to spend time in a draughty icebox in the middle of winter? The glass structure isn't built to deal with the near arctic conditions that hit our shores for at least 4 months of the year. By replacing your existing conservatory roof with lightweight roofing tiles from Britmet, that interior space can be freed up for use every single day of the year. The roof tiles can also work to keep you conservatory nice and cool in the hotter months because the direct sunlight is nicely blocked during the warmest part of the day.
Best time to upgrade?
We would advise conservatory owners to look into upgrading sometime during either autumn or spring. This will allow you to feel the benefits almost immediately and that small investment will seem like a very shrewd amount indeed. This installation period will also be the best time as far as external weather conditions are concerned.
Britmet tile options
We will always try to match our products to your existing build and here are 3 very well matched products that will provide satisfactory solutions for your conservatory roof replacement requirements:·
Plaintile –A lightweight tile that works in a dry-fixed installation with a more traditional look. Plaintile is a popular choice that will stand the test of time and can be tailored to match your conservatory in an almost seamless fashion.·
Ultratile – This tile will last for at least 40 years and we can back that up with a guarantee. Use Ultratile to fit over your current conservatory roof for a speedy lightweight upgrade that your family will love.·
Slate 2000 -This ultra-sturdy tile is both weatherproof and vandal proof and adds some serious security to your home in more ways than one.
So, if you are looking to add both value and security to your home in one fell swoop, why not upgrade your conservatory roof. To discuss our tiles further please call our team on 01295 250998